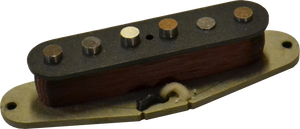 Handmade to Order in Denver, Colorado USA
Better is Better - The Planet Tone Difference!

Since 2008, Planet Tone has been creating artisan-crafted electric guitar pickups, individually expertly wound and made with care at our shop just outside Denver, Colorado.
We make each pickup to order, ensuring a personalized custom experience. Outstanding tone does not need to be expensive! Here at Planet Tone, our mission has always been to provide the end-user with outstanding tone, from handmade pickups, at a great price! Professional boutique tone - ultra rich and dynamic and a clarity that surpasses all other makers - built with exceptional quality that lasts. Your ears simply won't believe the definition and organic depth that comes from a Planet Tone pickup.

We use only premium materials, including 50s & 60s vintage-correct premium copper wire by Elektrisola, high grade Alnico magnets, pure nickel-silver baseplates, high quality authentic fiber or humbucker bobbins and more.

Experience Tone

Custom Loaded Pickguards
Design your own custom loaded pickguard and we will professionally and expertly solder it up exactly to your specs! Choose from our entire selection of Planet Tone pickups, custom switching - including 7 way, add mods like TBX Tone Control and treble bleed options, and a huge selection of colors and accessories!
Shop Now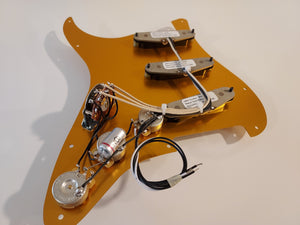 Sergeant Thunderhoof - The Sceptred Veil
Heavy and hard hitting! The psychedelic masters from the UK have done it again with their latest release. Planet Tone artist Mark Sayer delivers hard hitting riffs and powerful solos. The band is super tight and you would think at times its Sabbath reincarnated! If you dig doom, or heavy styles of music check out the latest from The Hoof!
More Info
Venus Isle Demo by Lucas Fowler
---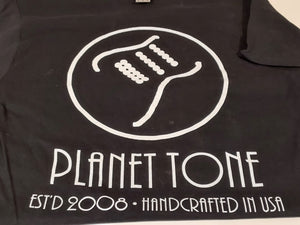 The planet Tone tshirt
Great for gifts and working around the shop or house or representing at the gig!! Only $8.95
VIEW
Blog
---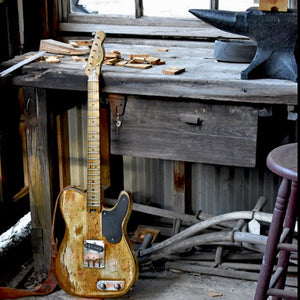 Tumbleweed Guitars makes some of the tastiest and yet some of the most artistic guitars around. Combining woodworking skills, artwork and craftsmanship, Dave Kellum - owner and founder of Tumbleweed...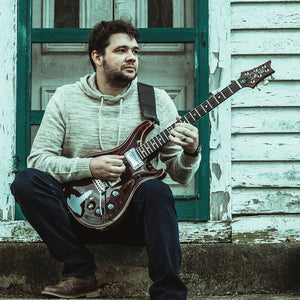 Ever wanted to make something cool but wanted to build off a near perfect but existing platform? Sometimes the wheel doesn't need to be reinvented but simply customized for your...
The Amos Steel Co. is electrifying Southern Rock at its best! Planet Tone artist Johnny Compton gives us a taste of the down home rock we all love. Tasty riffs...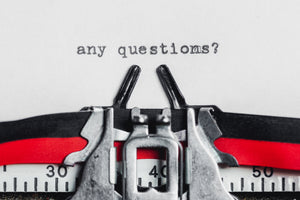 Customer Care
Visit out our Customer Care page for those frequently asked common questions and store policies:
- How long do orders take?
- Do you offer artist endorsements?
- Do you offer builder discounts?
- Do you make custom pickups?
- Where are your pickups made?
And, many more answers to common questions. Click Here
Customer Care
Our Shop Info
9988 Salida Street
Commerce City, CO, 80022 USA
Mon - Fri, 9am - 5pm MST
Closed Weekends and Holidays
Phone: 303-886-3224
Email: Pickups@PlanetTone.com