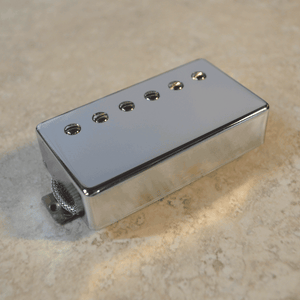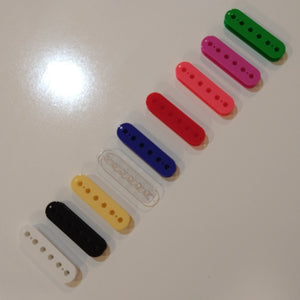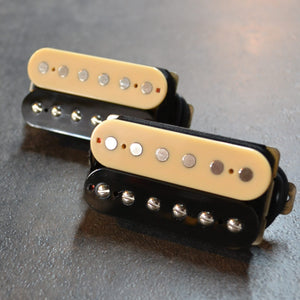 Customer Reviews
08/30/2023
Anonymous

United States
I recommend this product
Great Pickups
Amazing tone and doesn't break the bank!
08/12/2023
Adam R.

United States
I recommend this product
Jose did it yet again..
1st class customer service, top notch product, they look amazing, and sound even better
06/29/2023
Brian H.

United States
I recommend this product
Pure Sabbath tones!
LSMS: Bought a new Eppy SG. Plays great, but as one could guess, the pups sounded like (REDACTED). Notes missing, slurry chords, the single WORST pickups I've ever dealt with. Without tearing them apart, my guess is they're ceramics would by robots and we all know what that implies, right? So, pup shopping. Usual places, and I'd long noticed Jose's place. Hmm. And we chat some. Okay, fine, what the heck right? Order a pair of 59's. The bad news: I ordered them with the chrome covers. Came without. Oh, well. Still, check the DCR on both. Wound to the specs. Install......and.... My rig is a VHT D50 Dumble ODS clone, so, it can do almost anything. Coupled to a 2-12 cab armed with Eminence Governors for that old Marshall growl. You get the idea. Now, keep in mind, this is an SG. Pick squeals? Not really, but.......! I turn the master to straight up, about half power and do the opening riff for War Pigs. DEAD ON IOMMI sound! No howling, but a steady groaning! Nice! My cheapie axe now sounds like I can open a show for some serious metalheads. Yes, you do need to push the speakers, the output power of these pickups require some serious power, but, once you're there? Late 1960's rock. Turn down and I can handle all the great British sounds I grew up with. Nice! Now, the neck pickup? Whoa! Plenty of bass! A nice, full jazzy brew. Pretty tones! Neat! Then, back to the bridge to get the law called on me. No dead notes anywhere, bridge or neck. Far better fidelity as opposed to stock Epiphone pups. Hey! I got my own SG Old Boy! How about that! No complaints, nope. Jose winds a great pickup. So, what are you waiting on? Order some. And if the cops show up, do take requests, okay?