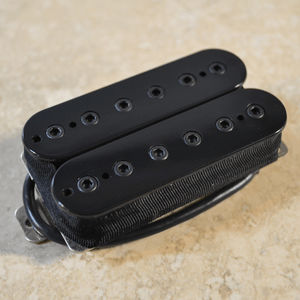 Customer Reviews
11/07/2023
Nicholas M.

United States
I recommend this product
Exceptional pickup
I just installed the defiance in the bridge, even knowing it was a hot pickup, it's quite hot. The description is pretty accurate in my eyes, if you need a comparison, this comes off to me as if an invader and a JB had a baby, or a super chunk JB. It's bright enough that it holds it's notes clearly, but not shrill. Solos are hot, clear and punchy, and gets pretty chunky in the low end but has enough mids to cut through. Very nice pickup.
02/24/2023
michael o.

United States
02/19/2023
Estevan P.

United States
I recommend this product
Wow!
Decided I wanted to replace a paf type humbucker with something a little hotter but retain the clarity and this defiance humbucker really fits the bill! I can hear all of the notes clearly, it's tight and as hot as I needed it to be. Now I just need to get the neck version to make it a proper set. Very satisfied.